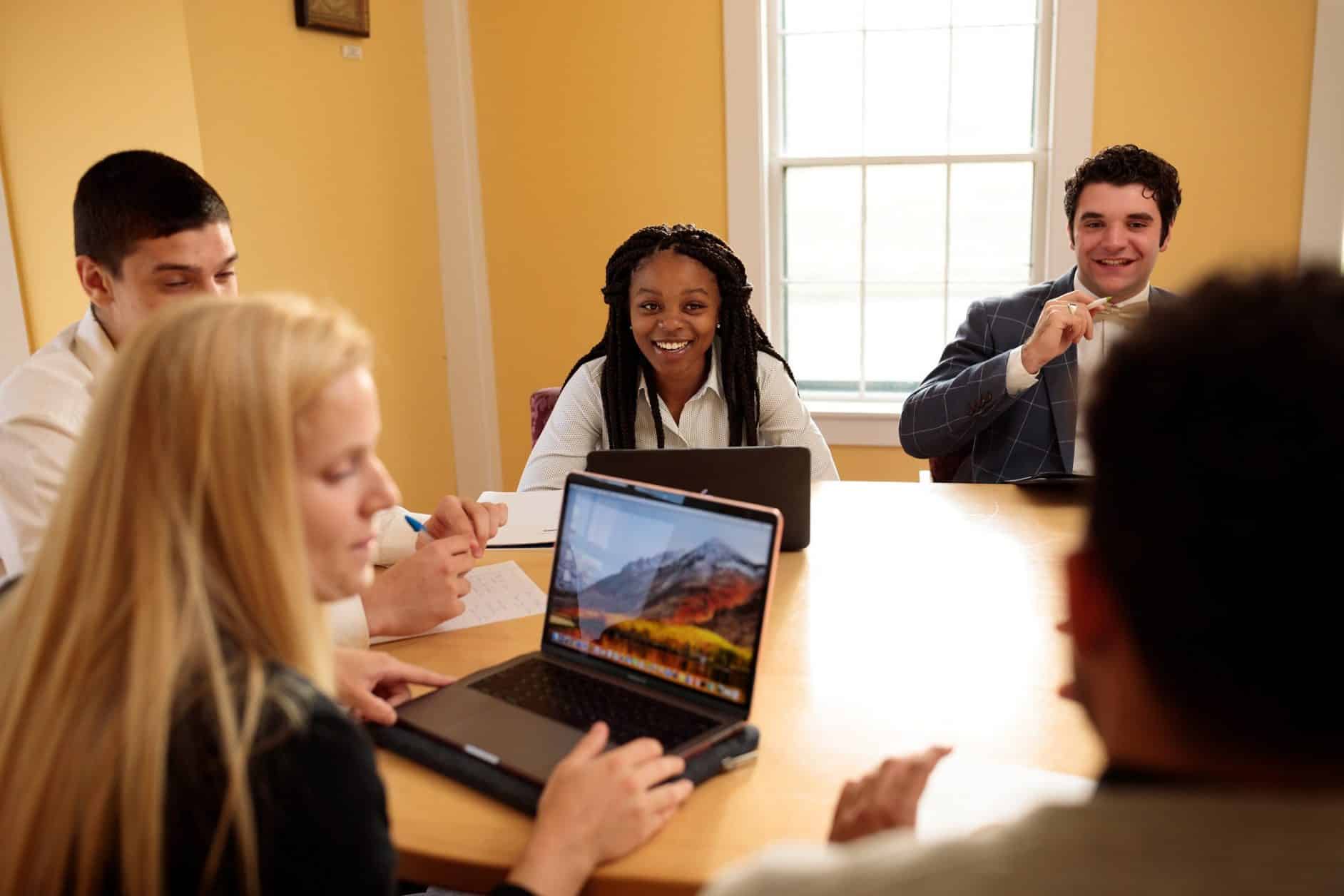 DEI Workshops, Events, and Speaker Series
Vermont Technical College will join with Castleton University and Northern Vermont University to become Vermont State University on July 1, 2023. Learn more and apply for fall 2023.
Vermont Tech offers workshops, events and speakers that will help us better understand our diverse and interconnected Vermont community.
Honoring our Diverse Vermont is our theme for the 2021-22 Academic year at Vermont Tech.
Please check back to this page often as we update all the events and opportunities that we have scheduled. To access the zoom links or to inquire about a recording of these events please contact Kathleen Mason at kmason2@vtc.vsc.edu.
2022 Events
Identity and Implicit Bias: March 9, 3:30-4:30 pm
This introductory conversation begins with identifying different types of social identities. Then we use our knowledge of social identities to understand what is implicit bias and how implicit bias impacts our everyday life; potentially leading to unfair or exclusionary practices.  Finally, we end with suggestions to raise our awareness of our own implicit biases and what we can do to better control for, and interrupt the implicit biases we hold.
Words Matter: March 11, 12-1 pm
We engage in an introductory conversation about expressions and words that are stereotyping, bias and sometimes, racist.  Some words and expressions that we use every day can stereotype or oppress/marginalize groups of people like the expression: I was gyped!  We examine some of these expressions and words to help us understand how these expressions started, what their original meaning was and why using them perpetuates stereotypes that contribute to bias, micro-aggressions and exclusion.
Interrupting Bias and Racist Incidents: March 16, 4-5 pm OR March 18, 12-1 pm
Have you ever experienced a situation when someone said something biased or racist and you didn't know what to say?  In this introductory workshop we will review foundational terms such as: social identity, implicit bias, microaggressions and stereotyping.  Using that foundational knowledge, we will discuss strategies and use a decision-making framework to help you better respond to biased or racist incidents you may encounter in the future.  This is an introductory conversation.
Engaging in Challenging Conversations: March 22, 3-4 pm OR March 25, 12-1 pm
Do you have a friend, family member, colleague, or boss who has said something that has left you troubled, upset or down right horrified?  Have you been hesitant to talk to them about what is bothering you because of possible repercussions for either your personal or professional relationship?  Today we will review why it is so challenging to engage in these conversations and learn some strategies that can help you enter into these challenging conversations in a productive and intentional way.  This is an introductory conversation.
Becoming an Ally: March 30, 3-4 pm OR April 1, 12-1 pm
Over the past few weeks, we as a VTC community have been introduced to key diversity, equity, inclusion and social justice concepts and vocabulary to help us build a stronger, more inclusive community.  This week we will discuss how to use our skills to become an ALLY to those in our community who are marginalized, oppressed and harmed by biased, prejudiced or racist incidents. This is an introductory conversation.
An Introduction to Inclusive Excellence: Universal Design for Equity in General Education: April 12, 2-3 pm
This session will provide an overview of the principles of inclusive excellence, with a focus on how these principles can be applied in general education courses. Attendees will leave the session with a basic knowledge of the principles of universal design for learning and an understanding of how these principles can support faculty who are looking forward to teaching diversity-focused content in their general education courses.
10 Easy Things: Making Your General Education Classrooms More Inclusive: April 21, 11:30 am-12:30pm
If you're interested in creating a more inclusive classroom environment, but are unsure where to start, this session is for you! Attendees will learn simple strategies for creating classrooms that are more welcoming to all students. The session will focus on general education courses, but the strategies we discuss will be applicable to courses at all levels.
Facilitating Difficult Dialogues in the Post-2020 General Education Classroom: April 27, 4-5 pm
In recent years, classroom discussions have been challenged by an increasingly contentious political atmosphere. This session will provide participants with the tools to recognize when classroom conversations might be heading "off the rails, " and strategies for managing the classroom environment when things do get heated. Our work will be focused on topics that might arise in the general education curriculum, but the strategies we discuss will be applicable to courses at all levels.