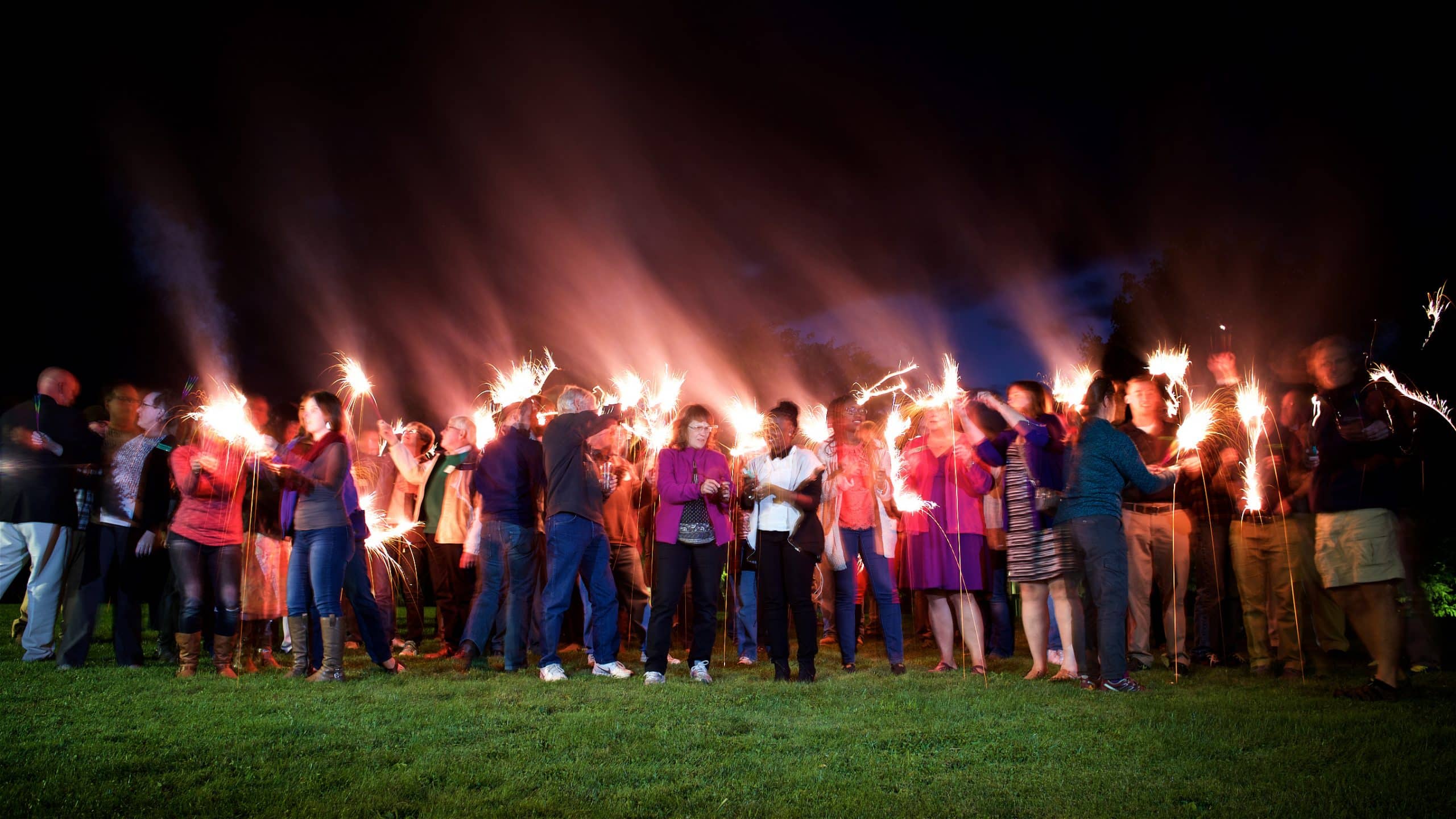 Attending a VTC alumni event is a great way to connect with old friends and make new ones. Join us and enjoy the fun – and if you have photos or stories to share, you can post them on our opens in a new windowalumni Facebook page or send them straight to us.
2020 – Alumni Events
Knights Scramble Golf
Tournament
Vermont Tech has made the difficult decision to cancel the Knights Scramble Golf Tournament for this year. The COVID-19 pandemic makes it impossible for us to plan for any social events this summer, with uncertainties over the spread of the virus, government restrictions, and how to keep everyone safe and healthy.
We are sorry to have to do so. We – and we know many of you – were looking forward to another great Vermont Tech Day together, getting outside the office, playing some golf, and sharing good times with classmates, family, and friends.
Our thanks to our two major sponsors – PC Construction and The Tech Group – for turning their golf sponsorships into donations to Vermont Tech's Annual Fund to support us through this difficult time, and to some of our other hole sponsors for doing the same. Your generosity is greatly appreciated!
Keep an eye on these Alumni pages of the website for news and updates on future events in the summer of 2021.
Alan Curler Memorial Alumni Dinner Cruise
Due to uncertainties over the COVID-19 pandemic, Vermont Tech has decided to cancel the Alan Curler Memorial Dinner Cruise for this summer.
We regret having to do so, as this has been a wonderful opportunity every year to get together and share a nice evening and dinner on the lake, meeting with classmates and other alumni, dancing, and watching the sunset with family. We will be back when circumstances allow – check back here early next year for the date of the cruise in the summer of 2021.
Homecoming 2020 was originally scheduled for September 19, as listed in your Alumni Magazine, but we realized that was the same date as Rosh Hashanah this year, and felt it would not be proper to celebrate on that Saturday.
So we have moved Homecoming out a week, to Saturday, September 26. We still have home soccer games scheduled, and the apple orchard will be open. Please save the date on your calendars.
Of course, this is all contingent on the pandemic, and whether or not it will be possible or wise to host a large event on campus. Please check back here occasionally for more news and updates.
Feel free to contact me if you have any questions at curtis.ostler@vtc.edu