How to connect to the wireless on Mac OS
1. Click the Wi-Fi icon in the upper-right of the screen, by the clock.
In the dropdown menu, select the VTC network.
2. In the pop-up box, enter your VTC username and password, then click Join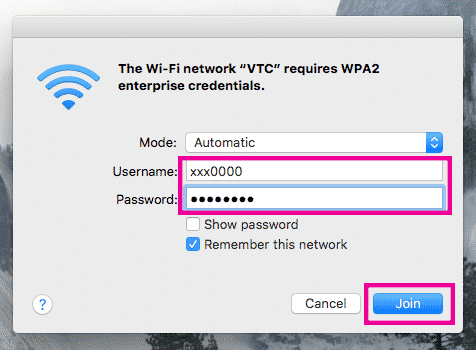 3. Click Continue

4. In the dialogue window that pops up, enter the user name and password of your device
(not your VTC credentials)

, then click Update Settings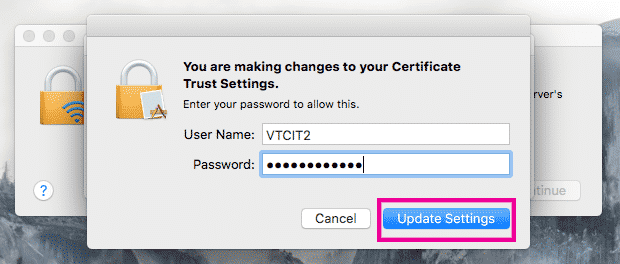 You are now connected to the VTC network.