General Recommendations
Having your own laptop is critical for ensuring access to course materials and applications. Some academic programs—such as our Engineering and Nursing programs—have very specific requirements, which can be found by following these links:
For all other academic programs you'll find general recommendations below. If you have any questions about the recommendations or want to check if a laptop will meet your needs please contact the Helpdesk: (802) 879-8260 or (802) 728-1721.
Minimum
Operating System: Windows 10
Processor: Intel Core i5
Memory (RAM): 8GB
Hard Drive: 256GB
Recommended
Operating System: Windows 10
Processor: Intel Core i7
Memory (RAM): 16GB
Hard Drive: 500GB
Backup Solutions
Backing up your computer is very important and should be done regularly. There are many options ranging from physical backups (USB thumb drives/external hard drives) to cloud-based solutions (Google Drive, OneDrive, iCloud). Backups can be done manually (drag-and-drop your files to the backup location) or automatically using various software products. If you would like some assistance figuring out what solution is best for you please contact the Helpdesk and we'll be happy to assist.
How to Check your PCs Processor and Memory
Open Settings
Click on System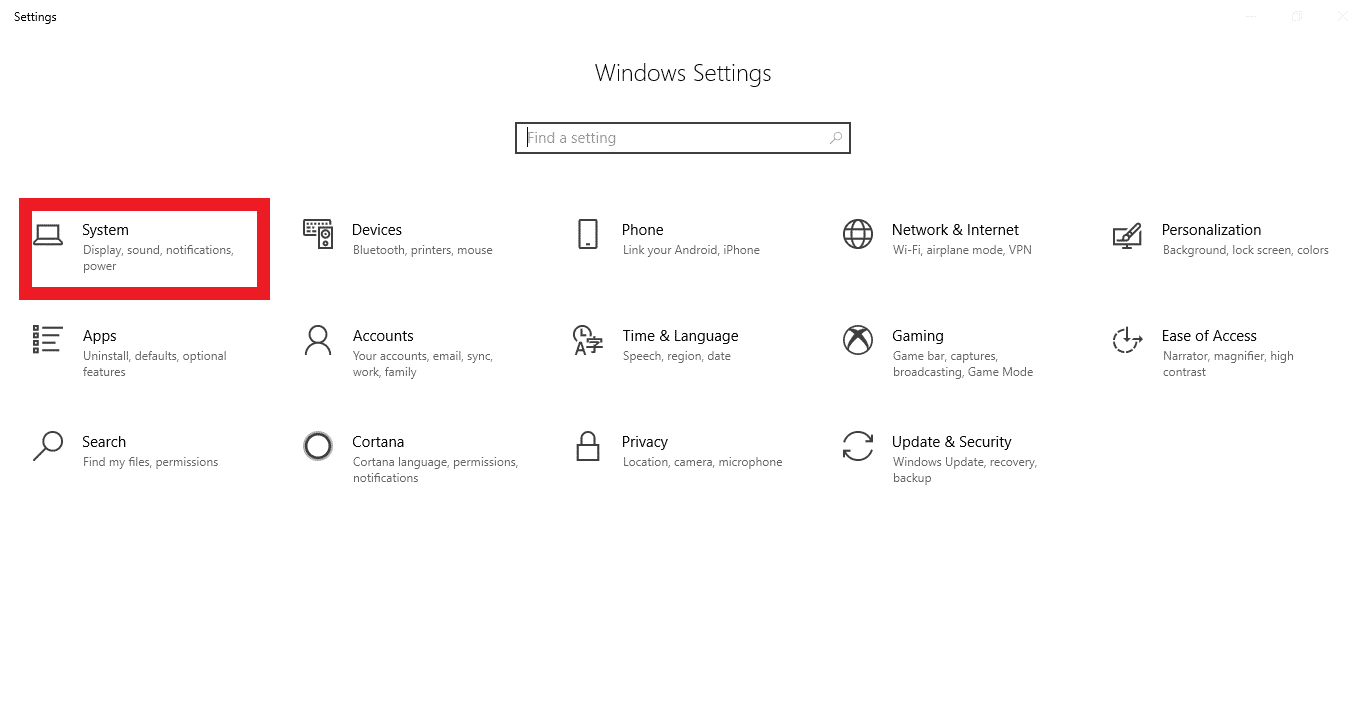 Click on About
See the "Device specifications" and "Windows specifications" sections.
The resulting window shows you information about your system including your brand and speed of processor as well as your system memory.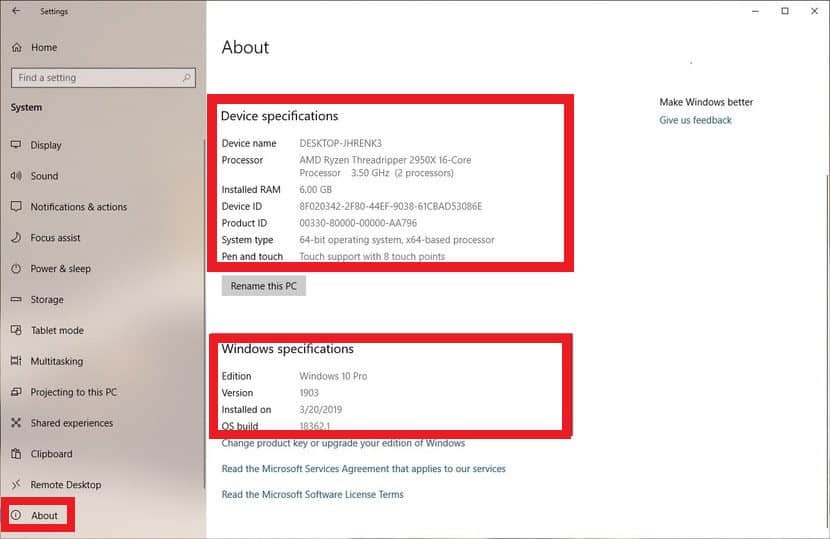 To check the size of your hard drive, click storage. The resulting window shows your hard drive usage.  The numbers "xxx GB free " indicates your hard drive size.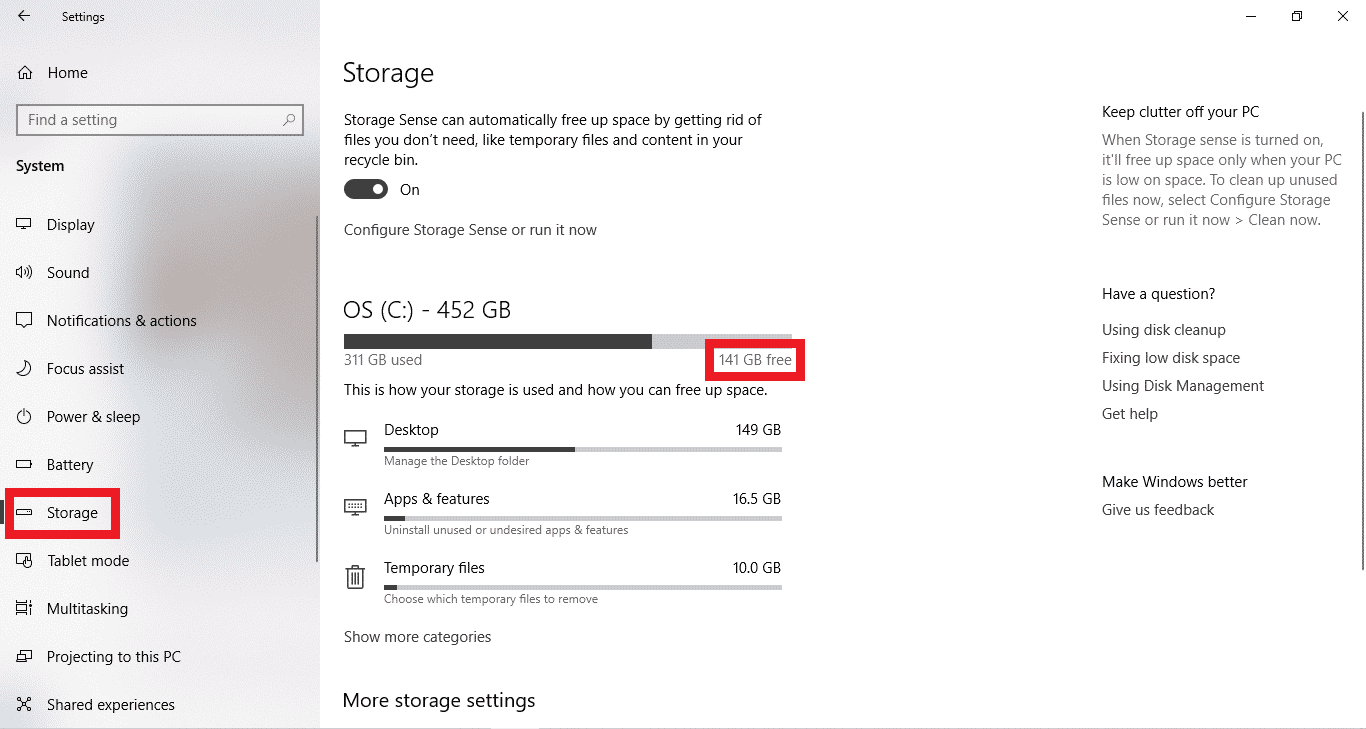 IT Help Desk
Randolph Center:
Williston:
E-Mail: