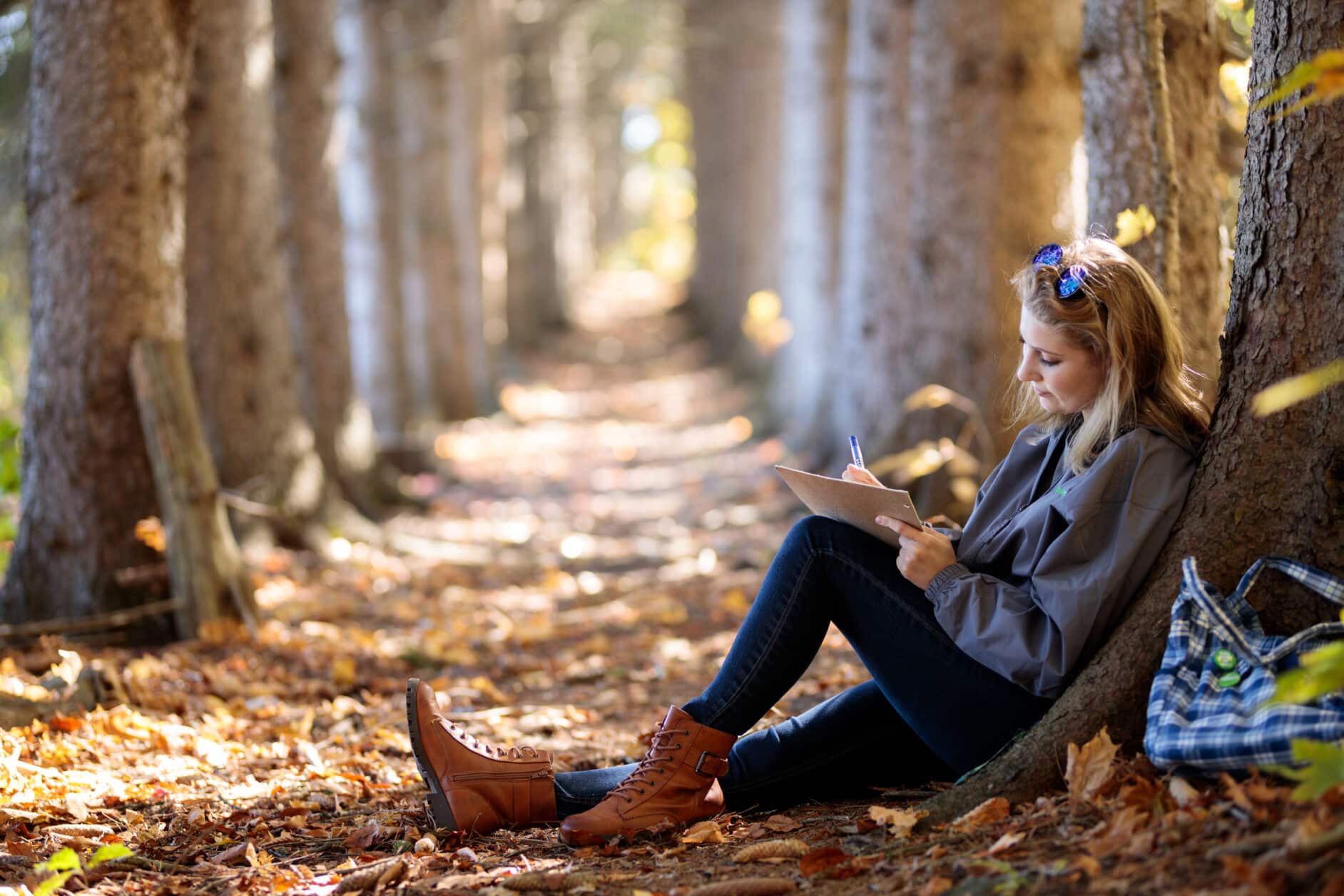 Vermont Technical College will join with Castleton University and Northern Vermont University to become Vermont State University on July 1, 2023.
Learn more about financial aid at Vermont State.
Financial aid consists of scholarships, grants, private loans, federal loans, and student employment and is available through Vermont Tech, the state, and the federal government.
Vermont Tech is becoming Vermont State University Randolph. Combining and building upon the history of Castleton University, Northern Vermont University, and Vermont Technical College, Vermont State University will become a single accredited institution on July 1, 2023.
If you are seeking information for fall 2023 forward, please see Vermont State University for aid and scholarship information. Information on this page is intended for students through spring 2023.
Merit and Need-Based Aid
Merit-based financial aid is based on your academic credentials like SAT and ACT scores and grade point averages; need-based aid takes into account your financial need, which is the difference between the cost of a Vermont Tech education and your expected family contribution, or EFC. Various factors affect the EFC, including the size of your family's income, and the number of family members currently enrolled in college.
Who can apply for aid? Are there eligibility requirements?
You must be a U.S. Citizen or eligible non-citizen.
You must be enrolled in a degree or Title IV approved certificate program at VTC.
You must not be in default on any federal student loans or owe a refund previously awarded financial aid.
You must be enrolled for at least 6 credit hours (3 credit hours for Pell Grant eligibility only).
You must be making satisfactory academic progress.*
You must be registered with Selective Service (if required).
* Federal financial aid regulations require financial aid recipients maintain a satisfactory rate of progress toward their degree completion requirements in order to continue receiving aid.  Students must meet a time progression and a cumulative Grade Point Average (GPA) requirement.  Students with disabilities may be allotted additional time for completion of courses if this is an appropriate accommodation.  Click here for further information on Satisfactory Academic Progress.
How do I get started?
To determine the amount of financial aid you are eligible to receive, you must first file the Free Application for Federal Student Aid (FAFSA) as soon as possible after October 1. You automatically apply for financial aid eligibility when you submit the FAFSA. Vermont Tech's FAFSA code is 003698. Although you don't have to be accepted at Vermont Tech before applying for financial aid, you do have to be admitted to Vermont Tech before any financial aid can be awarded. Be sure to review the eligibility requirements listed above before you get started.
It will be necessary for you to file a FAFSA each year you are a student at Vermont Tech in order to reapply for financial aid. Even if you are certain you won't qualify for need-based assistance, it's a good idea to file the FAFSA so that you may be able to qualify for aid if your financial situation changes.
Financial Aid Offer Determination
How is my financial aid offer determined?
Your Student Budget or Cost of Attendance
First, we determine how much your Vermont Tech education will cost. The student budget includes tuition, fees, room and board, books and supplies, transportation, and personal expenses. Because costs can vary greatly between individual students, we establish standard, average costs for books and supplies, transportation, and personal expenses. We use the cost of a double room and the 21-meal plan for all students regardless of if they live in a residence hall or off-campus, except for those students who live at home during the semester. Students living at home have a lower allowance for room and board. Self-supporting students may also be able to receive additional funds for child and dependent care not already covered by another source. You must provide us with documentation of those costs.
Your Expected Family Contribution
The Expected Family Contribution (EFC) is the amount you and your family are expected to contribute towards your educational costs. The EFC is determined by a standard formula called the Federal Methodology. The calculated EFC is based on such criteria as your and your parents' income and assets, federal taxes paid, family size, and the number of family members in college. Your EFC will be the same regardless of the college you attend. This same EFC is used to determine your eligibility for Vermont Tech need based grants and scholarships. Once the EFC is determined, Vermont Tech strives to meet students' financial need with a combination of grants, work-study, student loans and parent loans.
Your Financial Need
Financial need is the difference between your student budget and your expected family contribution. This is what we use to determine the amount of financial aid eligibility. Even though we have limited funds in some of our aid programs, we will make every effort to provide you with a fair and equitable financial aid offer. The formula looks like this:
Cost of Attendance – Expected Family Contribution = Financial Need Level
How Aid is Credited
Aid is Offered Based on Your Enrolled Credits
Your financial aid is offered based on your anticipated number of enrolled credits. If you change your number of credits during add/drop, your financial aid will be reviewed and may be adjusted based on your final number of officially enrolled credits.
Aid Released to Student Accounts Based on Your Class Attendance
Beginning at the end of the add/drop period, the financial aid counselor at your site will review the attendance as recorded by the faculty members. If you are attending your classes regularly, your aid will be released to your account.
Please note you may get a notice from your lender with a tentative disbursement date of your student loan; that is in all likelihood not the date your loan will be released, as we need to check attendance before we authorize the lender to release your loan disbursement. The date they send you in their notice is simply the earliest possible date it could be released.