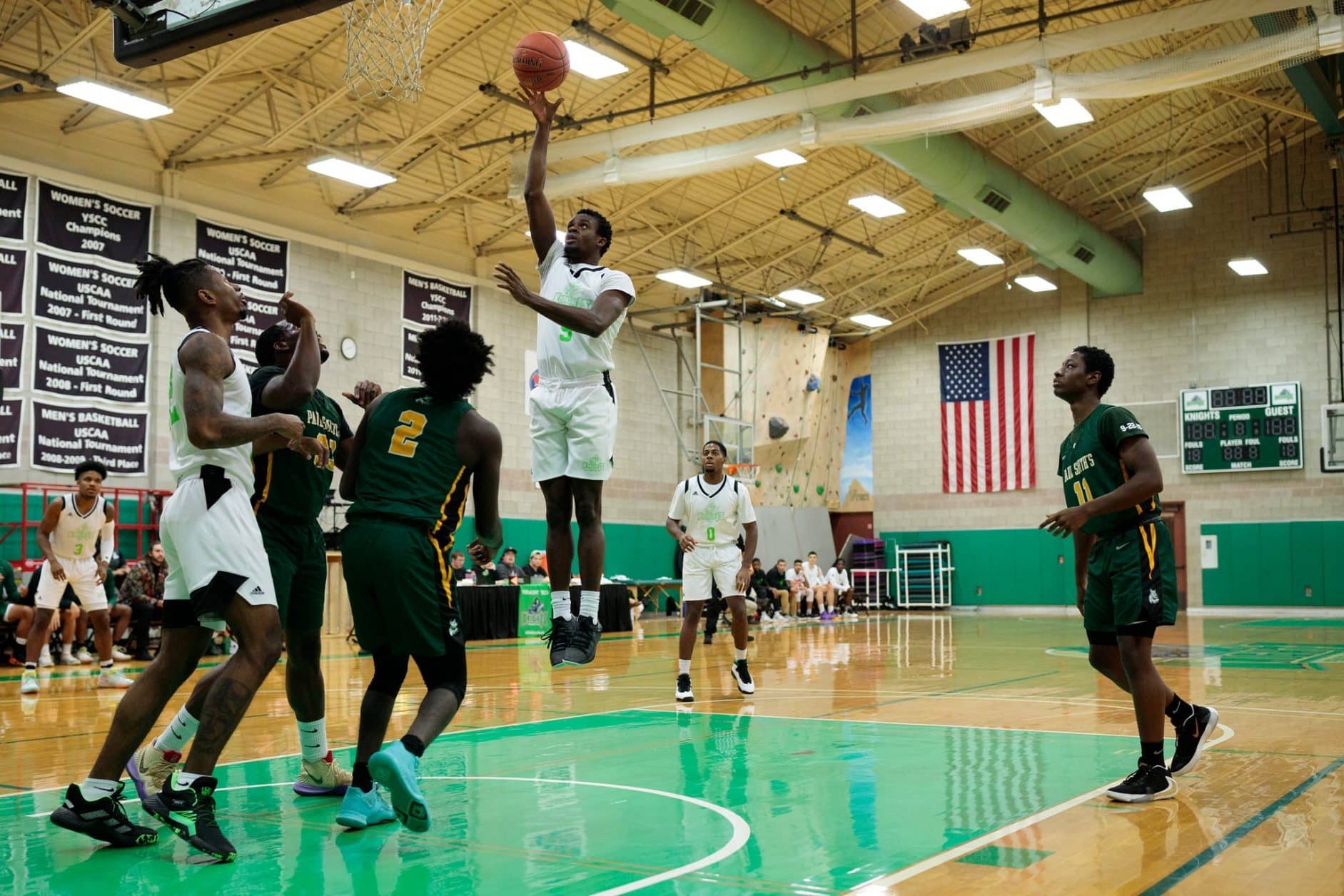 Alumni/Senior Night Basketball
Celebrate the last Senior Night basketball home game for the Men's Basketball team vs. Southern Maine Community College!
Men's Knights Varsity Basketball Game
Saturday, February 12, 2 pm
SHAPE Center, Randolph Center Campus
FREE entry to all students and alumni
Cheer on the Men's Varsity Basketball team!
Wear VTC gear and get a FREE gift upon entry!
Try a chance to win Fan Giveaways during half-time games!
Note to Alumni: Bring family members, friends, and/or parents to show off your Vermont Tech pride! Just add their names and affiliation to the registration in the fields provided.
Please note: Vermont Tech has a mask mandated policy on campus that requires masks indoors whether you are vaccinated or not. This is to protect our VTC community – thank you for your cooperation.