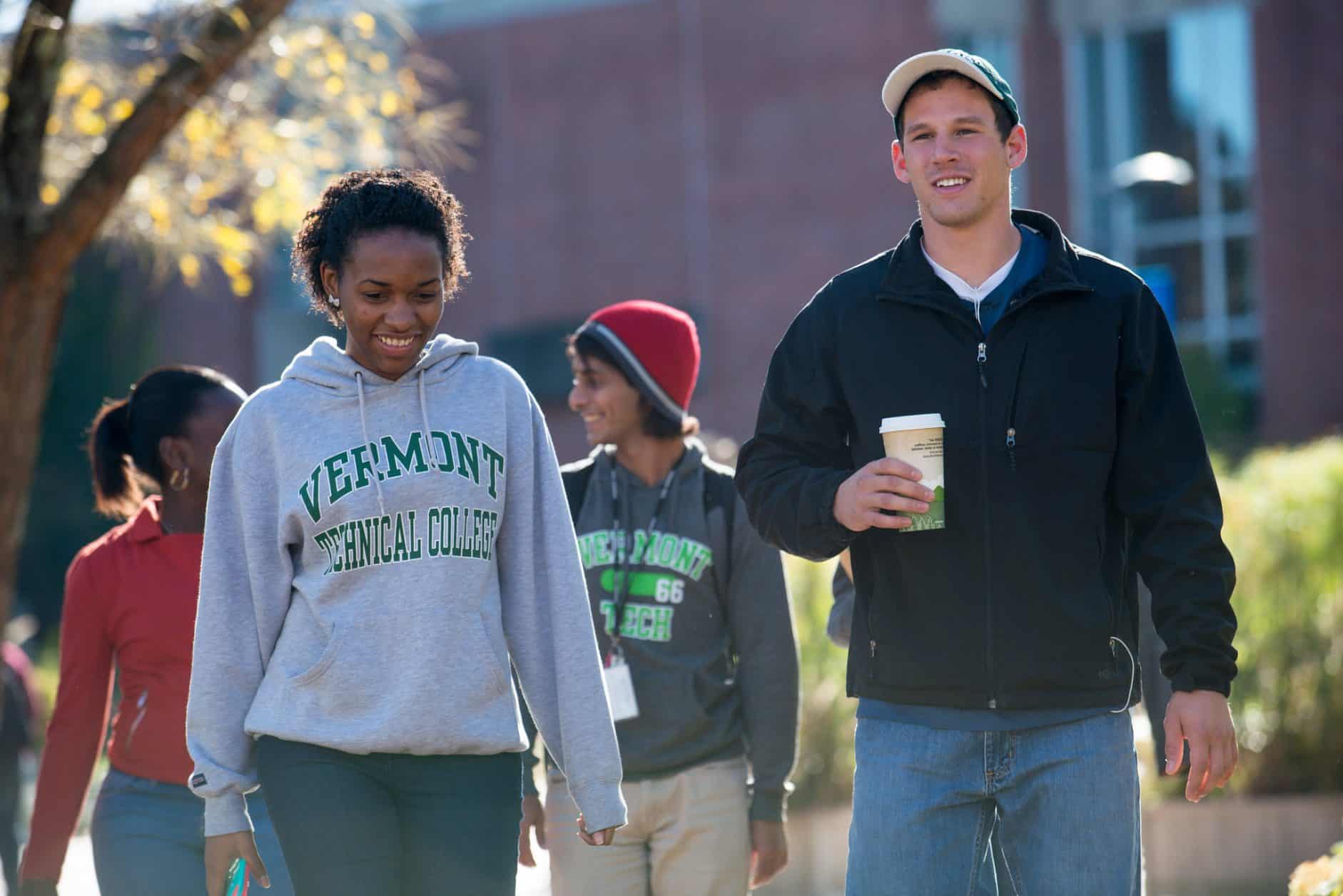 Academic P/NP Student Resources FAQ
Vermont Tech has chosen to provide students with the pass/no pass option for grading in the fall 2020 term. Unlike the spring 2020 term, many other colleges are not providing this option for their students, and they may choose not to accept a course with a pass as transfer credit.
Please note: the pass/no pass option for grading IS NOT available for the spring 2021 term and students will receive a letter grade.
Last updated: February 11, 2021
FAQ for Undergraduates
What is the process for requesting courses be moved to P/NP grading? When can I do this?
Contact your academic advisor to determine if this is the right thing for you to do. On the Registrar's web page, the request form is available to request P/NP for one or more courses. Students may submit the form to the Registrar more than once and must be submitted no later than the close of business on December 17, 2020. Once requests are submitted, the P/NP selection cannot be reversed.
Can I choose which classes to take P/NP during Fall 2020?
Yes. You can choose to take one, some, or none of your Fall 2020 classes as a P/NP. We strongly encourage you to look beyond this semester when making this decision. Check information specific to your degree/major and discuss with your academic advisor/department chair or the Registrar's Office. Think carefully before choosing to take classes required for your major P/NP.
Are there some classes that require a letter grade?
Yes, but which classes, and the minimum letter grade, depends on your degree program. Some classes also have specific grade prerequisites. For example, some VET or MAT classes that require a certain grade and should discuss with your academic advisor.
Can I really see my Fall 2020 grades before deciding which classes to take P/NP?
Yes. We encourage students to wait for their grades before deciding to take advantage of these academic accommodations. Some courses have grade standards for prerequisites, and many majors require you to achieve particular letter grades in courses required for your degree.
What is the minimum grade to get a "pass"? How does getting a grade of NP affect my GPA?
Any grade D- or better will convert to a grade of P; an F will convert to a grade of NP. P/NP courses are considered "non-graded credits". That means that you receive credit towards graduation for P courses, unless a minimum letter grade is required and no credit for NP courses, but neither P nor NP courses are included in calculating your GPA.
Can my college or someone outside Vermont Tech "see" my original grade? If I change my mind later and want to uncover my original grade, can I do that?
No. Once you choose P/NP, the decision is permanent. Letter grades cannot be uncovered, at any point in time, even if you ask for your decision to be reversed. That is why it is so important to understand how choosing P/NP might affect your ability to progress in your degree program before making this choice.
Will there be a notation on my transcript regarding COVID-19 academic accommodations for fall 2020?
Yes, a notation that grading policies were changed in fall 2020 due to COVID-19 will appear on all transcripts.
Can I repeat a course if I am dissatisfied with my grade, need a higher grade to progress in my program, or don't want a P/NP on my transcript?
Yes. Starting in spring 2021, undergraduate students will be able to replace a letter grade or P/NP on their transcript with an R by repeating the course within the VSCS. The new grade will be used to calculate your GPA instead of the old grade, and the original grade will be replaced with an R (for "repeated course") on the transcript.
I am a current or admitted nursing student. Can I choose P/NP for required courses?
No, NUR, PSY, and BIO courses are not applicable to the P/NP option because they require a minimum grade for progression and licensing. You should contact your academic advisor or site director with additional questions.
Questions?
After reading the FAQs above, please reach out if you have additional questions:
communications@vtc.edu