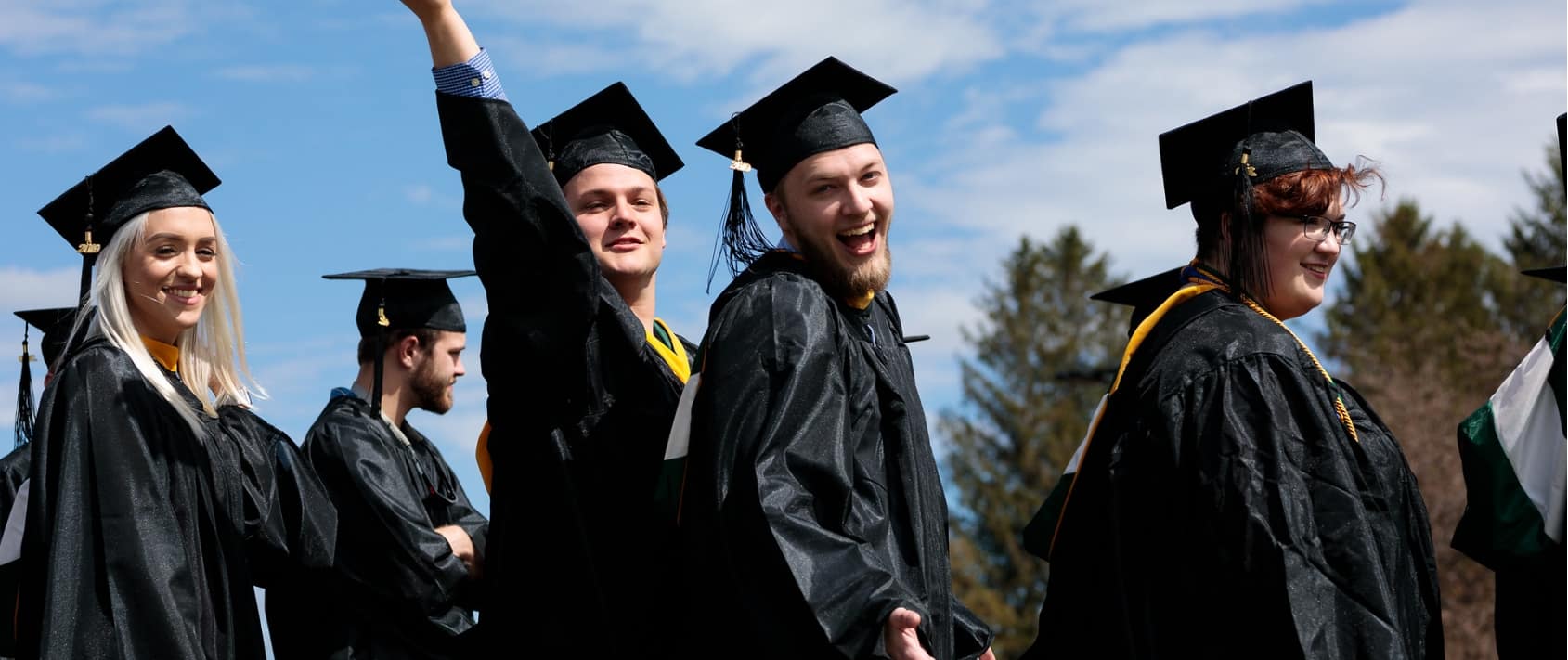 2023 Commencement Information
Congratulations 2023 graduates!
Please read the information below carefully and reach out to the Commencement Committee if you have any questions.
IMPORTANT DATES!
Apprenticeship Graduation: Friday, May 12 at 6:00 PM, President's Lawn, Randolph, VT

Commencement: Sunday, May 14 at 3:00 PM, President's Lawn, Randolph, VT

VAST Graduation: Tuesday, May 16 at 6:00 PM, Judd Hall, Randolph, VT

Practical Nursing Graduation: Saturday, June 17 at 11:00 am, Randolph, VT
The Information below is only for the June 17 ceremony.
GRADUATE CHECK-IN:
Graduates should meet in the SHAPE Center by 10 am on June 17. For those not familiar with the Randolph Center campus, please refer to this map. Directional signs will also be present on campus. The SHAPE Center will be locked after graduates leave the building, so graduates may leave belongings there during the ceremony but it is best to bring as little as possible to Commencement.
While graduates are in the SHAPE Center prior to the beginning of the ceremony, they will be given a READER'S CARD. Graduate names will be read as listed on their reader's card when they proceed to receive their diploma. If their name is difficult to pronounce or there are mistakes, graduates are asked to please print a phonetic spelling on the reader's card and make any necessary changes at that time.
REGALIA (CAPS, GOWNS, etc.)
The website for ordering regalia has now closed for June commencement. Students may want to consider ordering from Amazon. Please email or call Student Affairs at (802) 728-1212 with questions regarding ordering regalia.
GRADUATION HONORS:
Graduation honors are calculated based on the cumulative GPA from the end of the Winter term. To be eligible for graduation honors, a certificate student must have:
Honors: 3.0
High Honors: 3.5 or above